Day 4 was our last day of Bonnaroo which is always a bittersweet event. Our legs are tired, our skin is burnt (BECAUSE WE FORGOT TO APPLY OUR NEUTROGENA SUNSCREEN), but we'd gladly take that on the regular if it meant we got to stay on The Farm. We started off the day by making a beeline to the Comedy Tent to see Abbi Jacobson and Ilana Glazer from Comedy Central's Broad City. In general, the fine folk over at Metal Lungies are huge fans of Comedy Central and recently, Broad City tops the list as one of our most-watched shows. Abbi and Ilana shared their musical picks for life's finest moments and revelations were had when Ilana announced that her pick for her first kiss would be 'Santa Baby'. Abbi was blown away when she realized:
Comin' down the chimney… wait… you guys… it's a pussy you guys… a pussy!
Emerging from the cool interior of the comedy tent we caught Fitz and the Tantrums enthralled with the televised replay of the CHVRCHES show from Friday night (sorry CHVRCHES, we had to hang out with Vampire Weekend) before they performed a flawless set per usual. Arctic Monkeys took to the What Stage for a mid-afternoon set. They played hits from across their discography including 'Do I Wanna Know?' which marked the fourth time we heard the song during the festival. If you're curious, Arctic Monkeys did it best.
After our last round of Amish donuts and pretzels (can you sense a theme with our tastebuds?), we caught about three songs from Washed Out before we realized that we blew it and had missed the first part of Broken Bells. The second half of Broken Bells' set sounded phenomenal, our only regret is that we didn't make it for the whole thing. If you ever have a chance to see James Mercer perform, whether it be with Broken Bells or with The Shins, do it. Little Dragon was up next and there's something to be said about humble performers really resonating with a crowd. Their set was fantastic, great transitions and stage presence, but it was really the outro that got ML's attention. They slowed down their last track while their lead singer, Yukimi Nagano, left the stage first. After a lengthy applause, all while the music is still playing, each remaining member left in slow succession and got to have their own moment to attract some love. We were really impressed with egos being set aside and everyone getting credit for their work.
Wiz Khalifa was the last act before Sir Elton John took his spot as the last headliner. Wiz is always so relaxed on stage that he's just really fun to watch. We were amused that he performed '23′, rapping "J's on my feet," while wearing Teva's. I guess that's fitting… you can't really skateboard on acres and acres of grass and mud. When you aren't rapping over your own backing vocal track, you have a pass to wear anything. Elton John closed out Bonnaroo 2014 with medleys of his hits, the crowd was definitely into it but not quite as much as previous royalty, Paul McCartney, who visited The Farm last summer.
Best of the day: Little Dragon
NBA Jersey of the day: Charles Barkley, USA Olympic Team '96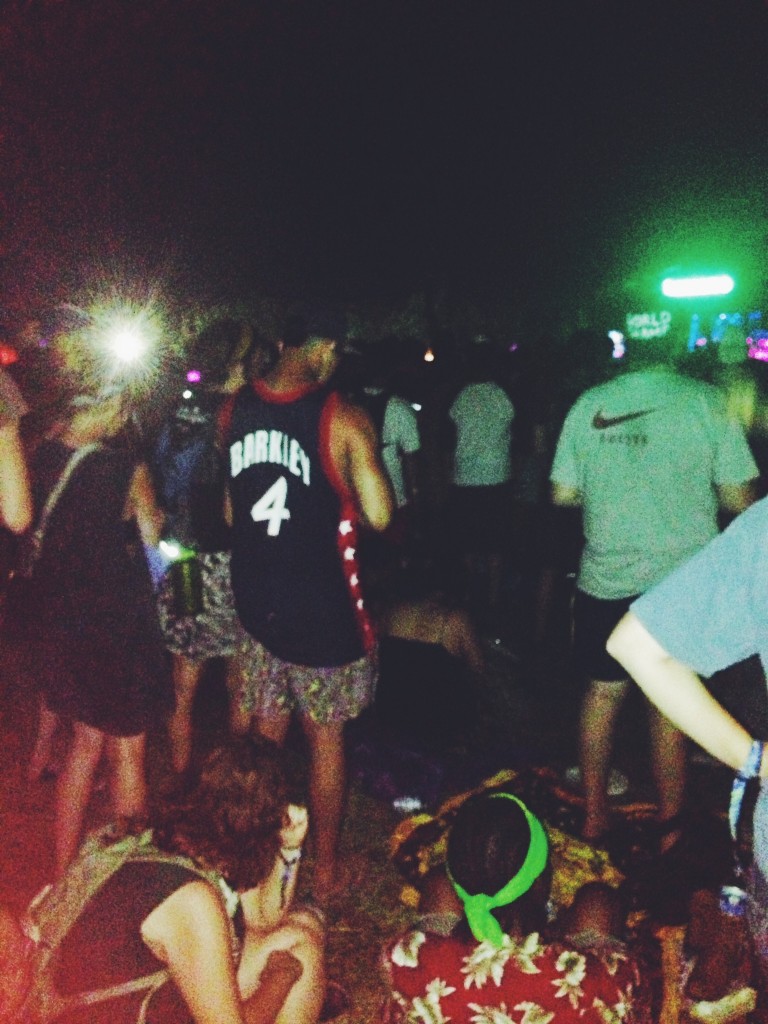 Fitbit steps on Bonaroo Day #4:
Dj01: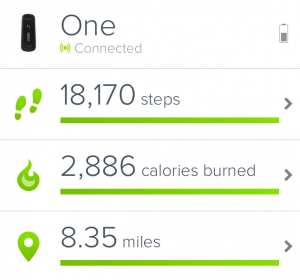 Meaghatron: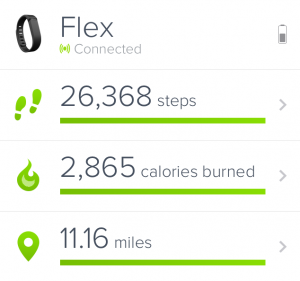 Most Played Song at Bonnaroo  (by various acts): Arctic Monkeys' 'Do I Wanna Know?' and Disclosure's 'Latch'
Sphere: Related Content
---
---
---