As the dust settled on the final day of Bonnaroo 2015, there were still many things to see (and eat) for the ML crew. We started the day checking out Twenty One Pilots, who are all the rage to the youts. While not our cup of tea, the stage antics of the band were amusing to watch on the main stage. We continued the day at Mø [1], whose mellow electro pop set was perfect to calmly vibe out while in the middle of what seemed to be the hottest day of the festival. We weren't ashamed to sing along to her cover of Spice Girl's 'Giving You Everything', either. Mø also had the best visuals of the day by implementing music video quality clips on the backdrop. Next up it was time to get out in the baking sun to watch Spoon perform their indie jams on the main What? Stage. There were some die-hard fans waving spoons during their set, which had us wondering if this was planned or if people were using their camping resources creatively. As you do at the farm, we completely switched it up to check out the fantastic Cali rap partnership of Freddie Gibbs and Madlib where Gibbs' gangster raps sounded oh so good over Madlib's production. The crowd at the Other Tent didn't disappoint waving piñata totems and throwing blunts on stage in honor of Gibbs' birthday. While we snacked (thank god for no more Cliff bars) on mushroom and truffle oil french fries we checked out Rudimental. We tried to eat our fries as fast as the tempo that Rudimental was offering with their brass sections on tracks like our favorite 'Feel the Love', don't try this at home. 
We then entered the home stretch with Florence and the Machine on the what stage who won our non existent award for The Most Barefoot Running Around the Stage by an Artist (we know, it's a mouthful). Florence and her big band filled the What? stage sound, which featured what is probably the dopest harp in music (sorry Joanna Newsom). During our walk back to the Other Tent we geeked out to see New Balance's booths where they had a showcase of their current sneaker line. You have to be a brave soul to let the NB soles touch the Bonnaroo dirt! When we made it to the Other Tent, Carbiou's set gave us the excuse to just put our heads down and dance. They closed out with a mix of songs from both their first and second albums but the highlight of it all was the extended version of 'Sun' that was their final closer. We're not a fan of bands milking their singles and turning them into 12 minute long renditions but Caribou managed to give us a version that sounded so unique live that we were super into it. Dad rock god and legend Billy Joel closed out Bonnaroo 2015 and instantly won our other non existent award for Classiest Attire on Stage. Mr. Joel treated the crowd to all the songs your dad raised you on in between cracking jokes about the crowd launching Chinese lanterns in the air and fly swatters (??). There was a cover of what Joel dubbed a sacred song, 'Highway to Hell', with vocals by his longtime roadie, Chainsaw. It made us wish rappers brought out their weed carriers for covers. After finishing all the hits, Joel's job was done and just like that Bonnaroo 2015 was over. As we left the grounds with the dust settling in every crevice of our shoes we spotted Reggie Watts and Corey Feldman and his female entourage. Like a lot of things you see here, only at Bonnaroo. 
Shout out to the good folks at Doppler Labs for hooking us up with their DUBS ear filters which helped contain the listener fatigue and not have us look like we were working on a construction site.
Amish pretzel consumption for Bonnaroo 2015: 5.
Amish donut consumption for Bonnaroo 2015: 6.
Best of the day: Caribou
Step Counts:
Dj01: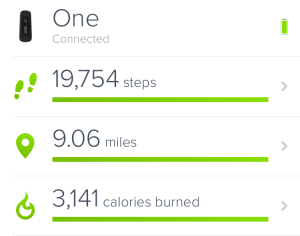 Meaghatron: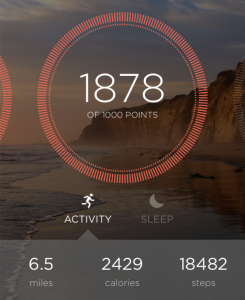 1. Billboard on how to pronounce Mø 
Sphere: Related Content
---
---
---