Wassup party people…
First off..

Rae & Ghost choose drivers over driving.
Here is some essential ghostface reading for you guys..one of the best pieces I've seen in a minute.
Over on Yahoo Music, there is a feature of a bunch of Bay area MC's like E-40 & Yukmouth dropping 8 bars and passing the mic. Check it out right here.
I also came across a Houston version…
Phonte from Little Brother breaks down Mobb Deep's Blood Money. Good Read.
Check this crazy DJ Premier Thunder radio show from WBSL on 11-11-1994, a must hear…
Brand Nubian – Word is Bond (Remix)
Organized Konfusion – Why
Biggie – Warning
The Roots/Bahamadia – Proceed III
Mobb Deep – Shook Ones Pt. II
The Edge – Do Ya Dirt
Madman Shawn – Walk Thru Hell
World Renown – Come Take A Ride
Brother Arthur – What You Gonna Do
Justice System – Dedication To Bambaataa (Diamond D remix?)

—————-
Part 2

Justice System – Dedication To Bambaataa (Remix)
Channel Live – Mad Izm
Keith Murray – The Most Beautifullest… (Remix)
Craig Mack – Flava in Ya Ear (Remix)
Raekwon – Heaven & Hell
Bushwackass – How We Hymn
Nine – Redrum
Dana Dane – Record Jock
Group Home – Supa Star
Part 1
Part 2
FUCKING CLASSSIC.
Kids Ice-T was pretty gangsta even on Arsenio Hall show..
One of the most underated Female MC's Yo Yo…
Classic Yo! MTV Raps with Eric B. & Rakim
One of the best to ever do it, Rakim.. an Interview
An Interview with your favorite rapper's favorite rapper. Skillz!
Rapper Gravy was shot in the ass, went to the radio station, then to the hospital, all 5 of his mixtapes fans probably care.

Only Reggie Evans could soothe the madness of Danny Fortson
While we here at ML are focused on the NHL playoffs & the Wizards about to dominate the King all the way to the 2nd round.. we couldn't help but notice Reggie Evans did some rather odd action.. *NO HOMO*
and crazy white guy's Kaman's reaction:
while we are on the NBA it seems like MJ & TI met up


No word if MJ was willing to throw a pickup game to Mr. Harris. It seems like MJ can't even look low enough to see TI.
Here on ML we bitch non stop about athletes putting out rap records, well here is more shit to fuel our moaning fire, XXL has put together the whole list (with audio) of sad attempts of NBA players trying to make "music". It is also kinda disturbing the big names you hear on there.
here is a graphical run down of who has put out attempts…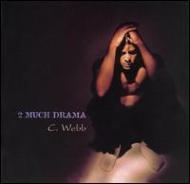 This album couldn't even win a vibe award if it paid for one.

Damn.. I guess there will be no AI vs Fat Joe beef on HOT97.

attention recrod labels! You dropped the ball (PUN!!), i haven't seen a basketball version of best of both worlds with these two, it would sell like aquafina on a desert island!

If Tony Parker had a rap concert he would have to open up for the main act, "Noize of basketball bouncing on a stage".

Bruce Bowen does a good job of representing everyones feelings for Kobe's music. He even failed at getting a criminal cred up

Sorry Troy, buying an iced out chain does not make you a rapper or even a weed carrier.

You know you shouldn't make music when you can't sell after being on the Today show! (Those 40-some housewifes know their hip-hop shit!)

BRIAN SHAW RAPPED?!?!?!

well atleast it looks like Kidd would have a stage persona, could TJ be his hypeman?

Glove: U MAD?

DANA BARROS RAPPED?? WITH CEDRIC CEBALLOS?!?!?!?!?!?!!?!?!?!
While we are here in Buffalo, we can't stay away from AAA Baseball games, and it seems no matter where we go gullyness (in this case dances) follow!
Pt.2
some bonus youtube shit=
C for Cookie
public access LA show..dude got some moves…weird moves…
jokes.
phew that made me tired…
out.
Sphere: Related Content
---
---
---