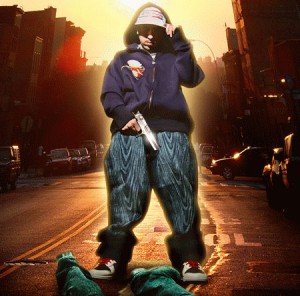 OK. So I love Pink Floyd (especially Wish You Were Here) and Termanology. But I don't know how much I like this? The beat is banging, except for the sped up David Gilmour Sample (which might be banging too, I am a hater.) Take a listen.
Reflect.
Termanology ft. Lil Fame- Welcome to The Machine
Image Stolen at Gunpoint from Hip Hop St.
Sphere: Related Content
---
---
---