Day 3 of Bonnaroo 2014 was our most grueling physical test yet. We started the day with a daytime dance session courtesy of the electro-pop duo Classixx who played a dance-worthy selection of their original songs as well their remixes of songs such as  Yacht's  'Psychic City'.  Later we caught Cake which was a trip back in time as everyone at the Which Stage  seemed familiar with their 90′s run of hits, and we're talking a huge crowd. As we heard the iconic brass section on the 'Going the Distance', we couldn't help but wonder if they also helped father some late 90′s rap-rock. We had a brief intermission where we stopped to check out some of the food trucks and bake in the direct sun to watch some of the Italy vs. England World Cup mega-match. When wandering the Bonnaroo Food Trucks, you can't go wrong with veteran Roti Rolls, 2nd year in a row that their spicy asian flatbreads made our mouths happily on fire. Refueled and not sunburned (THANKS NUETROGENA SUNSCREEN, PLEASE SPONSOR THIS RAP BLOG) we went to catch some shade with the soul (and really like 5 other genres) legend, Bobby Womack. He hit the stage late with his band dressed to the nines. There's something nice that there is no mailing it in and wearing dad shorts and t-shirts for musical legends (lookin' at you, Jimmy Buffet). We only got to see Bobby and his band warm up before the Comedy Theater called. That's where Craig Robinson showed the festival that not only is he hilarious (Hot Tub Time Machine, anyone?) but extremely musically inclined. At times it actually seemed there was more music than humor which worked in his favor.
With the sun setting, it was the perfect time for the self-dubbed 'Funk Lordz', Chromeo, to hit their biggest stage yet in their 3rd Bonnaroo appearance, Which Stage. The duo have boiled down performing to a science with their electro-synthy laden funk tracks arriving in perfect sequence. Dave-1′s energy and interaction with the crowd assured that everyone was grooving for the duration of their set. After Chromeo it was still time to dance (it's always time to dance), but in a more down-tempo manner, with James Blake. James Blake is an artist who has done an extremely good job of transforming his electro-r&b songs to be just as captivating live as they are in recorded form. Next up was Ms Lauryn Hill, who we were very intrigued to see perform. We were wondering how would she fit in a music festival like Bonnaroo and she answered us loud and clear. She reminded The Farm that she can fit right in and is one of the most talented musicians of our generation. Hitting all sorts of sounds from rock to reggae as she belted out her hit songs (both solo and Fugees)… it's one of those sets you don't want to end.  Her massive band, which included 3 back up singers, had the crowd going crazy, and displayed a well rehearsed and executed set list. Ms. Hill still has the voice AND can still rap her ass off, which we think some people forget sometimes.
Not wanting to leave Ms. Hill's  set early and not wanting to miss any of the SuperJam, we were only able to catch a handful of Jack White's headlining set which spanned his solo and group material. His whole image and sound is specifically orchestrated, from the outfit down to the mic, and makes it sound like a concert from more than a few decades ago. All of this results in a great rock package. Outside of the music Jack White's anecdotes and random observations he really had us amused. Including the quote of the day, which came after White observed some floating lanterns that were lit by lasers inside, he thought the contraptions were like
China meets the internet
Passing up more rock and really amazing observations from White, we headed to the Skrillex-hosted SuperJam to cap the night. This performance reminded us that SuperJams are really moments that can't be missed, simply because they can never ever be replicated again, and that's something truly unique to this festival. Skrillex had a huge bundle of artist come out, including but not limited to: Mystikal, Mike Einziger (Incbuus), Lauryn Hill, A$AP Ferg, Damian Marley, Jonalle Monae, Matt Shultz (Cage the Elephant), Fatman Scoop, Big Gigantic, Craig Robinson, Robby Krieger (The Doors). There were too many songs to list in the over 3 hour long performance, from covers  (Ferg doing Juicy) to some of the artists' biggest hits (Monae's Tightrope) often reworked into longer jams. It was really an experience that you know you'll be thinking back on years later. By curating this sort of lineup and playing guitar throughout, it also changed our whole perception of Skrillex showing that he is much more than just an EDM DJ.
Best of the day: Ms. Lauryn Hill
NBA Jersey of the day: Bobby Hurley, Sacramento Kings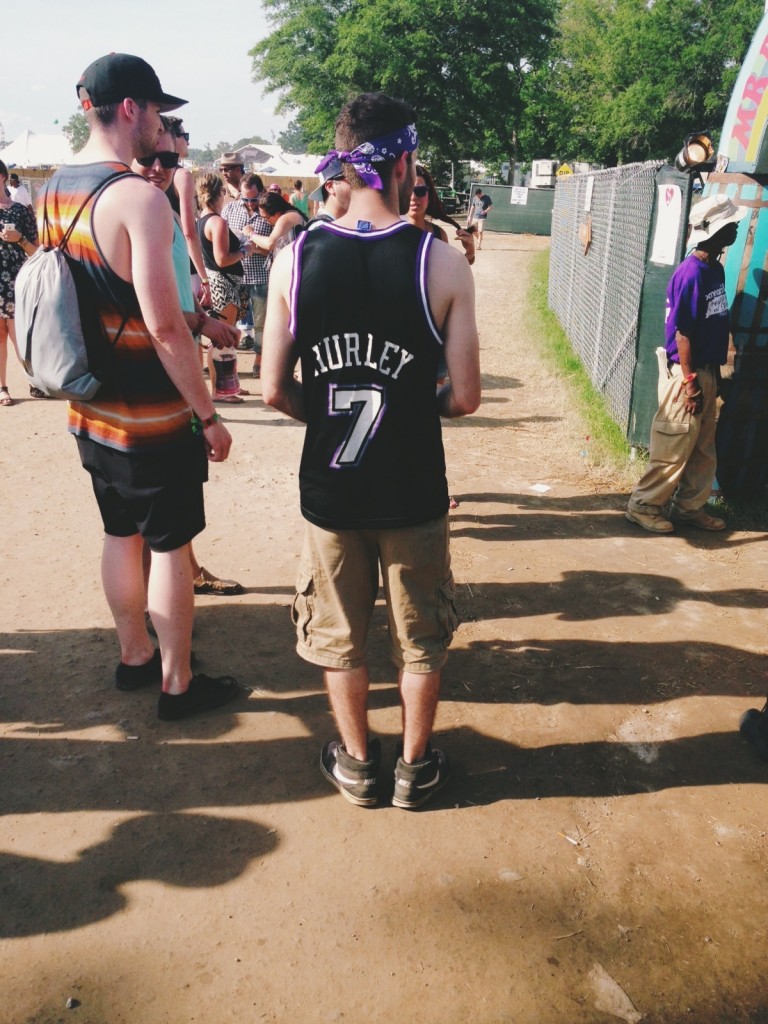 Fitbit steps on Bonnaroo Day #3:
Dj01: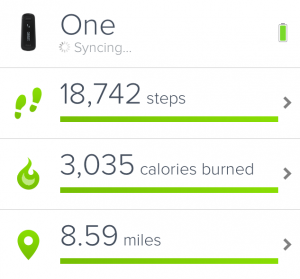 Meaghatron: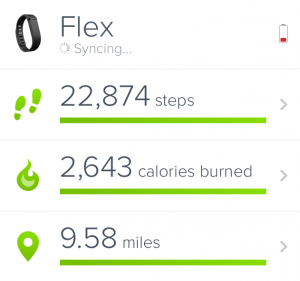 Sphere: Related Content
---
---
---