ML's 2nd and first full day of Bonnaroo 2015 kicked off with the English duo Royal Blood, who instantly won us over with their selection of Pharaoh Monch's 'Simon Says' as their intro music. We agreed the way to describe Royal Blood's big amp guitar shredding sound is a mix of Arctic Monkey and The Black Keys. After witnessing a lot of air drumming and air guitaring we put our empty Crystal Geyser water bottles (holler at us for sponsorship opportunities!) to use and did the same. Royal Blood's drummer, Ryan Thatcher, did something we haven't seen in a while, he took a break from manning the drum kit to crowd surf, v rock n roll. Next up was Glasgow's Rustie who has the material in his catalog for the great set but just seemed off. The transitions were very abrupt, the creative visual effects (that even the most upstart DJs have) were lackluster, and he kept throwing in a wolf sound drop… we'd prefer that to be left to A-Trak.
As the afternoon progressed we caught Sylvan Esso who converted the Other Tent to chill vibes central for 45 minutes. We dug their interpretation of Beyonce's 'Flawless' to wrap up 'Dress'.  We had an amish donut pit stop on our walk to check out the bluesy southern rock offerings of Alabama Shakes, which allowed us to check out some of the offerings of the always solid underground raps of Atmosphere. Atmosphere is one of the best when it comes to knowing and interacting with his fans. Once arriving at the Shakes, who had graduated from playing a tent a few years ago to the main stage. It was the perfect soundtrack to enjoy the famous Bonnaroo sunset to. The Shake's lead singer Brittany Howard's vocals sound as booming and powerful in person as they do on record (or more likely, your Spotify stream). The ML crew decided to rest up before being summoned by King Kendrick Lamar for his 3rd Bonnaroo appearance in 4 years, where he took the main What? stage as the Friday night headliner. As a headliner at a major festival your execution needs to be flawless, and Kendrick came prepared with a reworked band backed versions of all his songs and original video footage to match. His set relied on many of the songs from Good Kid, M.A.A.D City for the bulk of it but when he did pick some tracks from To Pimp a Butterfly they delivered. 'King Kunta' was cemented as a G-Funk rap masterpiece right in front of our eyes. Hearing 'I' with the band on such a big venue, you understood why Kendrick elected to include a live version on the album. As the clock struck midnight it was time to Run The Jewels who had the This Tent as rabid as you would expect the RTJ1 + 2 cuts to be. We found out after the fact that the group's DJ, Trackstar played with a bad back which makes the intensity of their performance that much more impressive when you combine it with Killer Mike's arm being in a sling. To close out the night we hung out at This Tent to wait on our sore legs for Odesza, and ended up missing some things. Odesza had a flawless execution of their loved-by-the-internets material. There were horns, the visual effects were perfectly paired, and the entire tent dancing. When they closed their set with one of the duo's newer songs, it featured horns that give TNGHT (the clubhouse leader for horns) a run for their money.
Best of the day: Odesza.
Step Counts:
Dj01: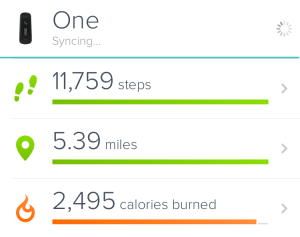 Meaghatron: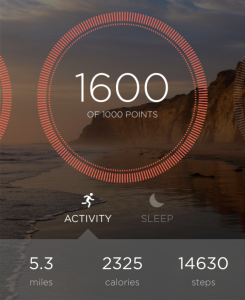 Sphere: Related Content
---
---
---