Day 3 started off late for our crew when we decided that resting up was more important than catching anything before 6PM. Arriving bright eyed and only a little bit dusty we booked it to Jamie XX's set. As you've seen here we've been pretty excited about his new album that dropped a few weeks back. He started off his set with The Persuasions' 'Good Times' which he then rolled into what we've decided is the song of the summer: 'I Know There's Gonna Be (Good Times)'. He kept his set pretty diverse, mixing in a lot of  the songs you would expect from a Jamie XX dj set (i.e. songs he pulls inspiration from rather than his own work (inc. ODB's 'Got Your Money'!) but managed to seamlessly integrate a handful of his most successful work. Sadly, the crowd was surprisingly thin and wasn't feeling the set as much as we were… let's blame the heat. We stuck around the same tent (the Other Tent if you're curious) for SBTRKT who took their performance to another level. We weren't huge fans of their last album, Wonder Where We Land, probably because we loved the debut album so much but the way that they performed the newer tracks live was a completely different feel than from the record. SBTRKT managed to take even the slowest of songs and turn it into something that was impossible not to dance to. With moody lighting and songs that were [insert 10 fire emojis right here] it was really disappointing to see more than half the crowd migrate out of there (probably for Childish Gambino) 2/3rds of the way through the set. SBTRKT, we'll say it loud… thank you for the Radiohead 'Weird Fishes' cover, and you deserved a better crowd.
We split off after this, a few of us deciding to set up in the beer garden (as you do) to listen to Childish Gambino without having to deal with the crowd. This proved to be an incredibly lackluster performance (Dj01 you win that bet) but hey… we had craft beer! We also found some time to check out the conclusion of My Morning Jacket where they served up a nice plate of some modern southern rock with a side of big sound. 
After this we had intense musical ADD skipping from Slayer at This Tent (where we were too scurred to mosh) to DJ Logic at Silent Disco to stumbling upon Mija at the Kalliope stage. Fun fact: Mija has only been DJing for a year. She met Skrillex when he was on the farm last year and he took her under his wing to show her the ropes. It paid off because her set was fire.
Mumford and Sons headlined Saturday night after having to cancel their performance two years ago. They more than made up for that absence by playing the bulk of their catalog with flawless execution. After nearly a a decade of playing Bonnaroo, headlining the main What Stage on Saturday night was a graduation of sorts for the band, where they cemented themselves as a major rock band (read: not folky). They closed their encore by bringing out some special guests from Dawes, War on Drugs, Hozier, and The War on Drugs, My Morning Jacket as well as Danny Clinch and Ed Helms to cover Joe Cockers's 'I Get By With a Little Help From My Friends' . After Mumford we caught the end of Tycho's set. If you're into chill vibes and awesome visuals this is the band for you. There's nothing more refreshing seeing a band perform something that others would probably just show up with a laptop for. Props to you, Tycho.
Now for a string of disappointments. We headed to see D'Angelo… wanting nothing more to see him perform live (we hear you Twitter, he's great). We waited over a half hour, already cutting into the beginning of the long awaited Super Jam, and we had to bail before he even hit the stage . We'll try to see him again in the future but we're still feeling a little salty that we didn't get to see him last night. We moped our way to Super Jam and found a spot that we could see those big shiny new screens we've been talking about. Unfortunately as the lights lit up the stage in front of us the screen sparked out and turned off so our supposed wonderful view of what was about to happen turned into us staring at the backs of some pretty grimy heads (that's not an insult, it's day 3 of Bonnaroo). The theme of this year's Super Jam was throwback 90s which was pretty awesome. There were a whole array of guests but Jack Antonoff's (of FUN. and Bleachers) kind of blew us away with his cover of the Talking Heads' 'Psycho Killer'. Pretty Lights, this year's Super Jam composer, made sure to include a horn section courtesy of Cherub which is always a good time. We closed out the night with Flume which turned out to be a little bit more of a DJ set than we were expecting. His set was solid but he did a thing that we've been seeing a lot of other artists doing: dropping a part of their set in perfect Hudson Mohawk TNGHT fashion with heavy horns and bass that hits you to your core. We dig TNGHT but uh… we want to hear something that sounds unique to who we're seeing, too.
Best of the day: SBTRKT.
Step Counts:
Dj01: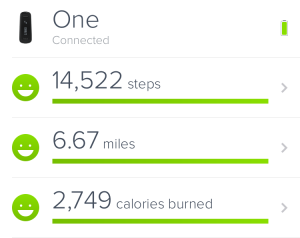 Meaghatron: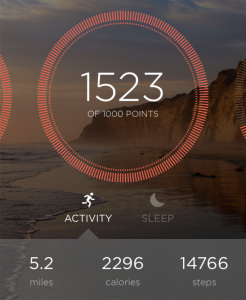 Sphere: Related Content
---
---
---