Day 1 of Bonnaroo 2014 for ML started off with checking out the one band man Robert DeLong who continued to impress by playing a mix of electronic instruments (including a Wii controller) along with drums and keys. With time to kill we stumbled across Quickie Mart at the Silent Disco which is new and improved for the 2014 season. Quickie Mart is a DJ that is new to us but his mix of trap beats and his Simpsons referenced moniker were all fine by us. Next up was MS MR, who drew a huge crowd with their sound that felt to us like a perfect blend of  Broods, Florence & The Machine and Paramore at times. Their cover of LCD Soundsystem's  'Dance Yrself Clean' was the highlight. Later in the night we checked out Poliça who, if you didn't know, is made up of members from Gayngs, Bon Iver, and Doomtree.
Best of the day: BANKS. The young singer had a voice that delivered live.  Her cover of Aaliyah's 'Are You That Somebody' did the masterpiece justice, encore worthy. Calling it now, she's got next.
NBA Jersey of the day: 94-95 Mookie Blaylock Away.
Meaghatron and I are slightly obsessed with tracking the amount of steps we take during a day and last year we hit our respective all-time highs at Bonnaroo. To track just how much fitness you get from just attending Bonnaroo (and to see if we can reach new highs), we will be posting our daily step counts.
Dj01: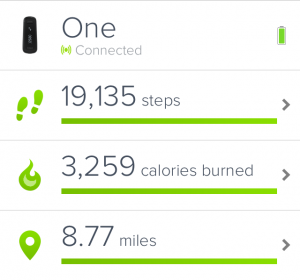 Meaghatron: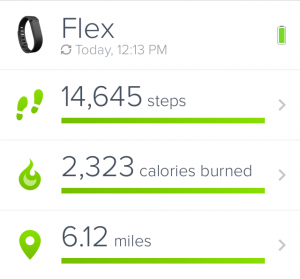 Sphere: Related Content
---
---
---